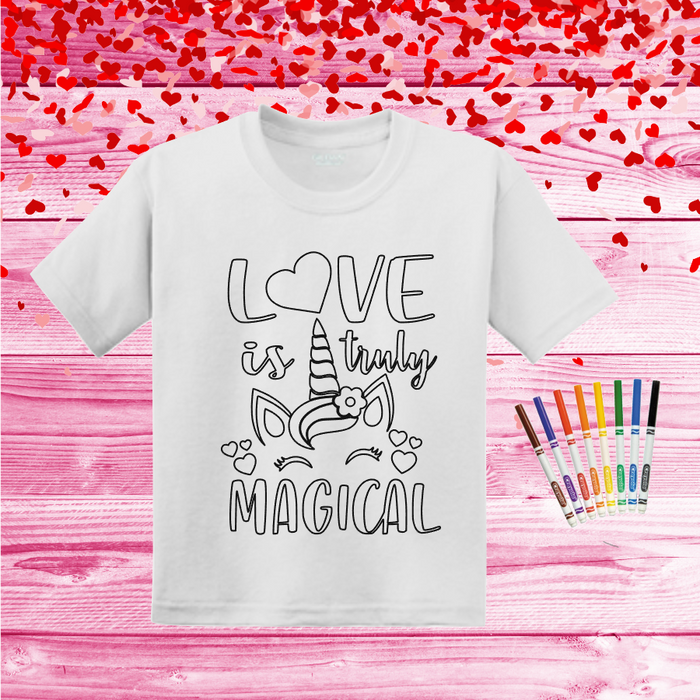 Valentine Coloring Shirts
These kids' coloring shirts are so much fun and are a huge hit with kiddos. 
These shirts can be colored over and over again if washable markers are used or use permanent markers or fabric paint for a permanent look.
For best results:  Put a piece of cardboard or other material between the shirt layers while coloring.  This will protect the backside of the shirt from color bleeding.
These shirts are 100% cotton.
The image on the T-shirt is 10" X 10"