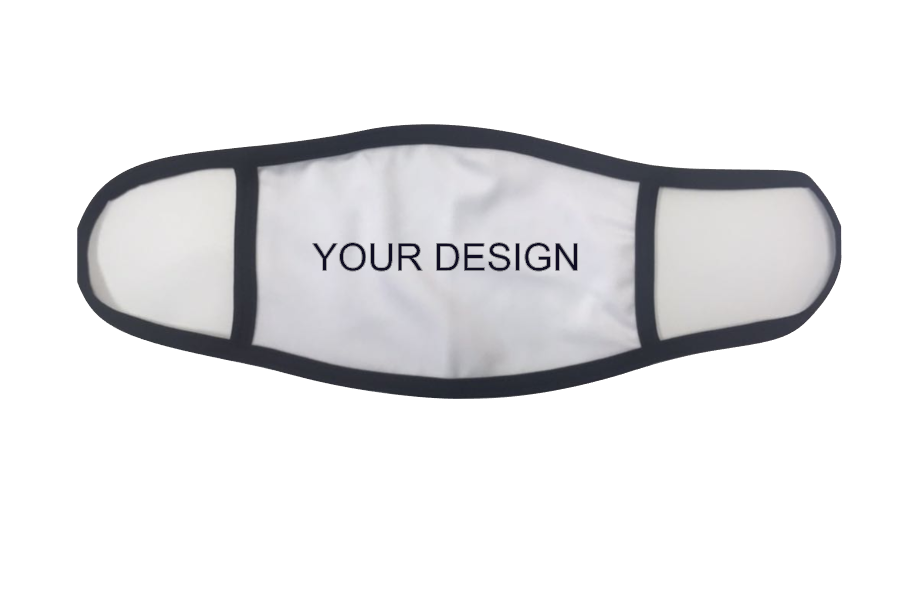 CUSTOMIZE YOURS TODAY
Your Logo, Your Colors & Your Brand
EXPLORE CUSTOM OPTIONS - CLICK ON THE LINK BELOW to complete the online interest form and we will work with you to build a digital mock-up & quote:
https://www.inkitupnow.com/pages/custom-order-interest-form
CUSTOM PRICING CHART
| | |
| --- | --- |
| QUANTITY | FACE COVERINGS |
| 50 to 99 Units | $8.00 PER CUSTOM MASK |
| 100 to 499 Units | $7.50 PER CUSTOM MASK |
| 500 to 999 Units | $7.00 PER CUSTOM MASK |
| 1,000 to 2,499 Units | $6.50 PER CUSTOM MASK |
|  2,500 + Units | EMAIL US |
PRODUCT NOTES
Protective Double Layer Face Mask

CDC now advises the use of simple cloth face coverings to slow the spread of COVID-19 and help people who may have the virus and do not know it from transmitting it to others. 
Inner and outer layer of moisture management performance polyester and cotton
Serves as an additional barrier to the outside environment for essential outings
Protects mouth and nose, with comfortable, breathable material
Washable and reusable
Black binding on top, bottom, sides and ear straps

Elastic ear straps to hold securely in place

Non-medical grade, allows critical supplies to get to front-line medical personnel
Timeline & Terms for all Custom Orders

Orders are non-refundable and Items cannot be returned.
We accept credit cards or checks.
Face Coverings sold by Ink It Up are NOT medical products and we make no warranties, either express or implied, that the face cover prevents infection or the transmission of viruses or diseases.
Products sold by Ink It Up are NOT FOR MEDICAL USE AS OUTLINED BY CDC - These products CANNOT be sold or distributed to medical facilities that are legally mandated to use CDC certified protective wear. 
Operational Notes
TIMING:

 

Estimated 21 calendar day turnaround from order placement to delivery (example if you order on July 1 you should anticipate receiving July 26.  Due to COVID-19 factories and deliveries have been influx however these turnaround times are current projections.  Production and delivery timing depends on the product and quantity.
PAYMENT: required to process and place orders (we accept credit or checks).
 QUESTIONS?  CALL US ANYTIME.

Contact us at:

Email: info@inkitupnow.com

Phone: 571-299-0639 (text or call)