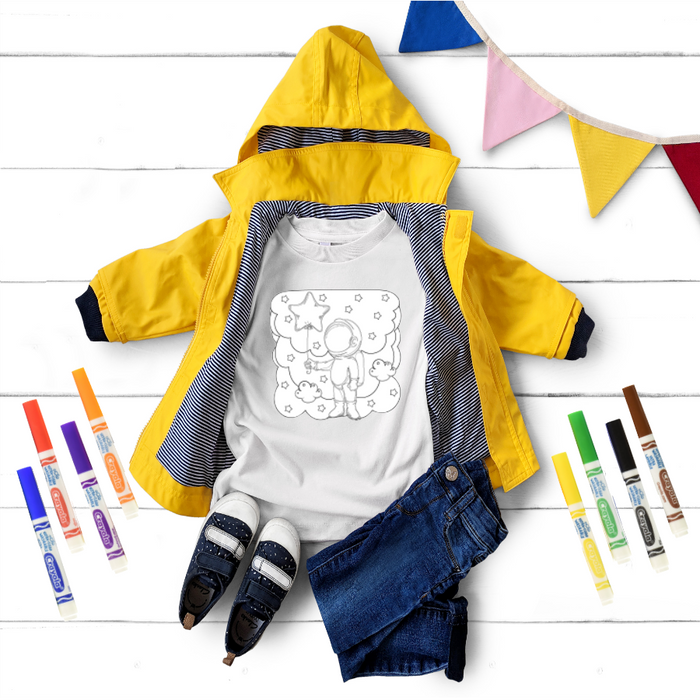 Looking for a UNIQUE kid's birthday gift or party favor?  These make great gifts!
These kids' coloring shirts are so much fun and are a huge hit with kiddos. 
These shirts can be colored over and over again if washable markers are used or use permanent markers or fabric paint for a permanent look.
For best results:  Put a piece of cardboard or other material between the shirt layers while coloring.  This will protect the backside of the shirt form color bleeding.
The image on the T-shirt is 10" X 10"
****Markers are NOT included with your shirt***
Please make sure you ONLY use washable markers if you want it to come out and color it over again.
These can be customized for a kid's birthday.  Contact us for custom orders or bulk order discounts.

INSTRUCTIONS FOR WASHING:
If using washable markers spray the shirt with a stain remover to aid in removing the marker easier.

Do NOT add bleach or fabric softener

Wash shirt separately

Air dry, Hang dry, or tumble dry on low heat.

If you use an iron, turn the shirt inside out & iron on medium heat.  Keep away from ironing directly on the image