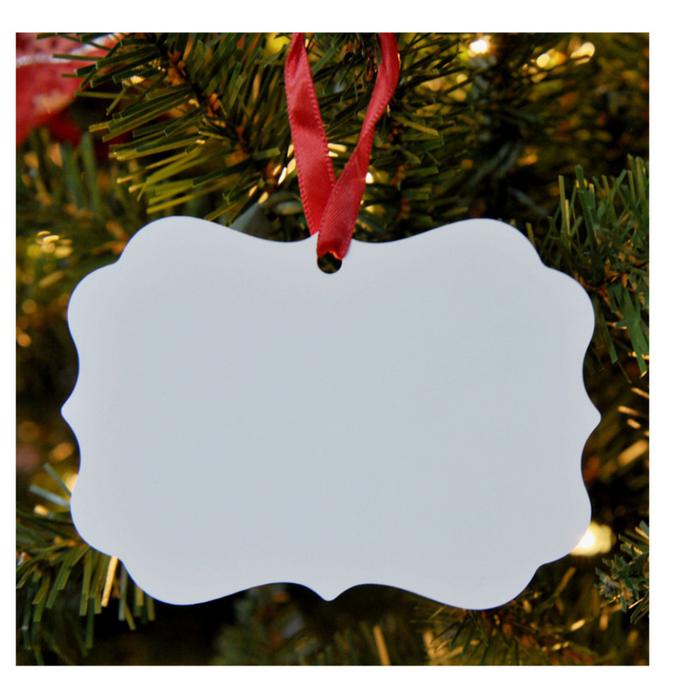 Benelux Shape Aluminum Metal Ornament - 2-Sided
These ornaments, made from one-sided semi-gloss aluminum, provide vibrant image reproduction, include a red ribbon, and are easy to sublimate, as well as scratch and abrasion-resistant. Customize these ornaments to create Christmas items, gift tags, personal keepsakes, and more!

In stock and ready to ship.  Orders placed by 12 pm EST will ship the same day.

 Once the item ships, you will receive an email with the following information:
Tracking Number
Product Instructions

Details: 
Sublimation coated
Comes with a red ribbon
2-Sided